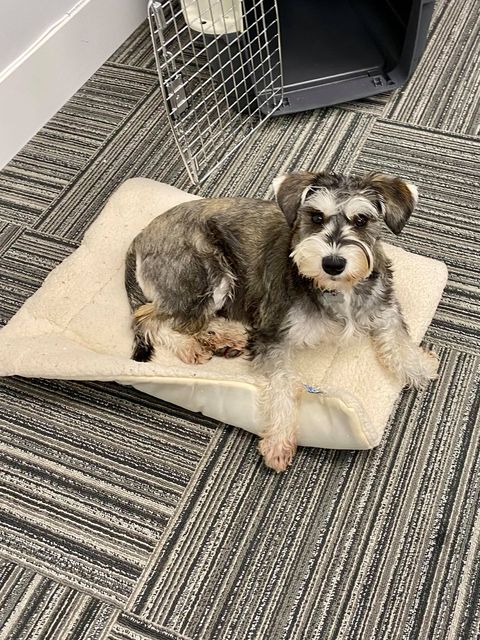 Meet Eddie
Eddie is Anchored Psychological Services' resident mini-schnauzer.
Born in April of 2020, Eddie loves to be loved; back scratches and belly rubs are his favorite things, especially if treats are involved!
He is not at the office all the time but when he is, he keeps us laughing with his lively antics and his kooky personality. He's super friendly, a bit excitable, and loves people!