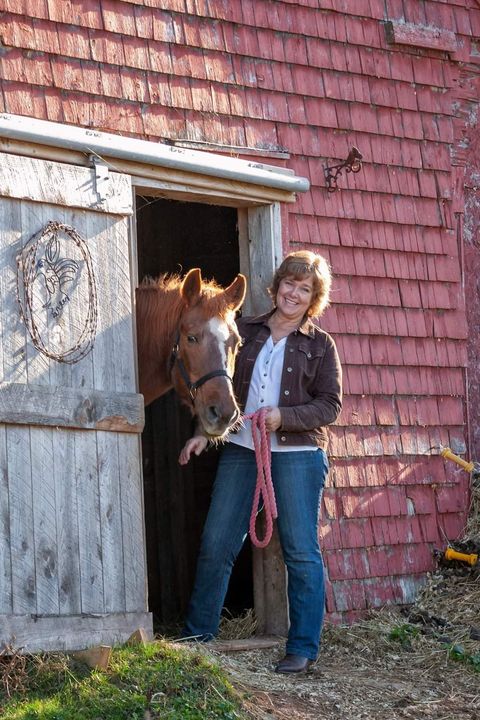 Meet Jackie
Jackie is a lifetime resident of the Truro area and is the office manager at Anchored Psychological
Services.
She enjoys working in a small office environment where clients receive a more personal
experience. She is the first person you will talk to when you call to make your appointment!
Jackie currently works for two psychologists, and for Sugar Moon Farm at the Truro Farmers Market every Saturday.
She co-leads a free art therapy program called Heal Your Heart with Art, for women who are or have been, affected by Domestic Violence. Jackie is also a member of Colchester Ground Search and Rescue. Her roles are Searcher, Chief Information Officer, and Project Life Saver.
Jackie is an artist as well! She paints murals, signs, and seasonal window paintings, but her favorite painting subjects are chickens! She has participated in the fundraiser Artists in Harmony, and often
donates her art to various fundraisers including Women and Wellness.
Jackie also has a passion for cake decorating and often creates several a week. Her other interests include hiking, gardening, spending time with her horse and a small flock of chickens, and exploring our beautiful province with her
partner.